What is BMW xDrive?
It can be hard to find a car or SUV that performs in the harshest conditions New England can offer, while still offering an exceptional driving experience on milder days. That's where xDrive, BMW's unique all-wheel drive system, comes into play. It's an intelligent all-wheel drive system, meaning it gathers data and adapts on the fly, optimizing traction based on any given situation. An xDrive-equipped BMW is ideal for Vermont's dynamic climate, and many Shelburne and Burlington area residents love the year-round confidence and performance that comes with an xDrive BMW.
Read on and check out the video below to explore how BMW xDrive works and what makes it a better choice for Vermont drivers than all-wheel drive systems offered by other automakers. To experience the thrills and innovations of xDrive for yourself, you're welcome to visit greater Burlington's the Automaster BMW for a test drive.
---
How Does BMW xDrive Intelligent All-Wheel Drive Work?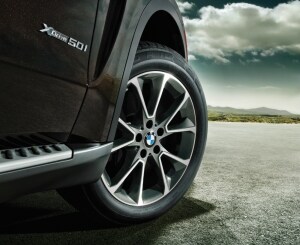 In normal driving conditions, xDrive distributes power in a 40/60 split between front and rear axles, with the rear axle getting the majority. xDrive is perpetually gathering data so it can appropriately adjust power distribution  between each individual wheel using an electronically controlled gearbox and a multi-plate clutch system.
xDrive constantly monitors the speed of each wheel. If it detects any wheel slip, xDrive will send power to the wheels with better traction. Total time from spin detection to redistribution of power is just milliseconds, so you'll have the power you need to tackle tough New England driving conditions, right when you need it.
xDrive also measures data like acceleration and steering direction, so the system can produce the best possible outcome based on every piece of information.
You can see, of course, why a lot of Plattsburgh NY and Burlington VT area residents love xDrive all-wheel drive. It can keep you much safer throughout our northeastern winters than many other systems can. Just traveling Williston Road in the rain will be a more relaxing experience in a BMW with xDrive! Even when you're not the one behind the wheel, xDrive can offer peace of mind. If you're sending your kid off to college in Hanover, for instance, you can rest easy that your offspring is taking advantage of the safety and efficiency of the BMW xDrive system for those car rides home in all seasons. 
---
The Advantages of BMW xDrive
One reason the BMW xDrive system is so unique is that it offers increased safety as well as an enhanced, fun driving experience.
The inside and outside wheels of a turning car will always have a different radius, so they need to travel at different speeds in order for the car to turn efficiently. When you're taking a corner in an xDrive BMW, the system reduces the power sent to the wheels on the inside of the turn.
Driving the Notch Rd to Stowe behind the wheel of an xDrive BMW, you'll have an easier time through each twist and turn because the inside wheels aren't pushing against your intended direction, holding you back. It'll just be the leaf-peeper traffic slowing you down!
With its rear-wheel bias under safe driving conditions, xDrive gives you the feel and responsiveness of rear-wheel drive. As many driving enthusiasts will tell you, rear-wheel drive is a lot more fun, and the xDrive system gives you the sensation of that engaging drive while also providing the safety of all-wheel drive in more difficult conditions. With xDrive, Vermont and New England BMW drivers never have to sacrifice the joy of the drive to ensure safety.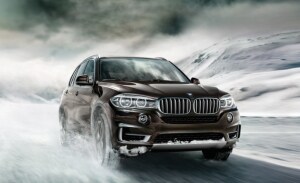 In addition to fun and safety, BMW has worked to improve fuel economy in the xDrive system. With power distribution to all four wheels, all-wheel drive systems typically lose some efficiency. To minimize this, BMW has optimized fuel economy everywhere possible.
---
The History of BMW xDrive
The BMW 325i Allrad was BMW's first four-wheel drive model, introduced in 1985. It was split 37/63 front to back, with a rear-axle bias. The early system used visco locks in the rear differential and the transfer case. A few years later in 1991, the 525iX used an electronically controlled all-wheel drive system, with a 36/64 split. In 1999, BMW introduced the X5 Sports Activity Vehicle with a 38/62 split, automatic differential brake, hill descent control, and Dynamic Stability Control.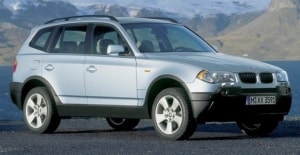 In 2004, the X3 and X5 sported a redesigned all-wheel drive system called xDrive. With the ability to send 100 percent of its power to either the front or rear axle, this system has been refined and engineered over the years to the wonderful system it is today.
Today's xDrive technology benefits from BMW's rich history as a leader in automotive performance and safety. To truly understand the advantages xDrive offers Vermont, New York, and New Hampshire drivers, the Automaster BMW in Shelburne invites you to visit our dealership for a test drive in a 3 Series, 4 Series, X1, X3, or another of our xDrive BMW vehicles.
Visit the Automaster BMW in Shelburne to Find your Ideal xDrive BMW
We keep a great selection of BMW cars and SUVs in our new car inventory, and we would love to help you find or build the perfect xDrive vehicle. Our team's expertise is unparalleled in the state, and driving enthusiasts come to us from as far as Hanover NH and Plattsburgh NY for their BMW needs. Opt for capability, agility, and luxury; you can't beat BMW's xDrive system for the Burlington and greater Vermont areas, and we'd love to get you in a test drive to show you what we mean.
Request More Info About BMW xDrive
* Indicates a required field