The BMW X3 Delivers More Luxury and Refinement for Your Burlington Commute than the Volvo XC60
While other carmakers produce run-of-the-mill SUVs, BMW has a lineup of world-class SAVs. Designed with a driver's active lifestyle in mind, the BMW SAV collection includes a crossover in every size and shape, and The Automaster BMW in Shelburne can hep you get to know each one a little better.
If you're looking for your ideal SAV, and the compact BMW X3 is drawing your attention, we have a nice assortment of topnotch options for your consideration. However, we also know that some of those competing models may also be vying for your attention, and we want to help you understand what sets ours apart.
To that end, we've compared our BMW X3 side by side with the Volvo XC60. Read on to discover the areas where the BMW comes out ahead and some of the reasons why we say the X3 is the better model for your needs.
Standard Features
While both high-end SUVs have an assortment of the latest features that drivers in Williston or Stowe expect on their brand-new, luxury model, the BMW X3 has more standard than the Volvo XC60. For example, while both models have Apple CarPlay and Android Auto smartphone integration standard, only the BMW also has wireless connectivity for the Apple CarPlay standard. Additionally, the BMW X3 has standard amenities that include a navigation system and a Wi-Fi hotspot, which are not standard with the Volvo.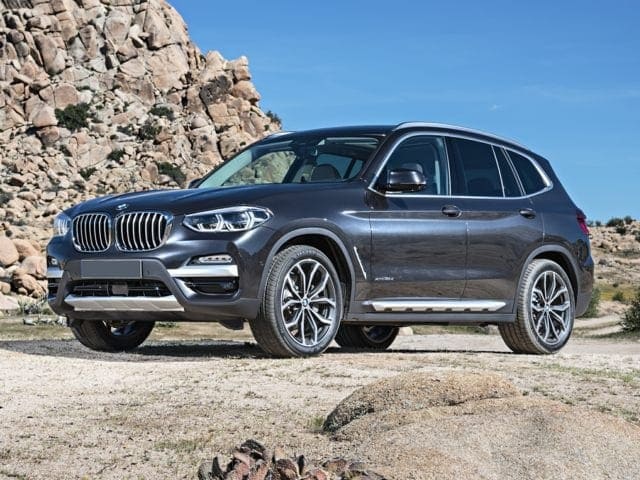 BMW X3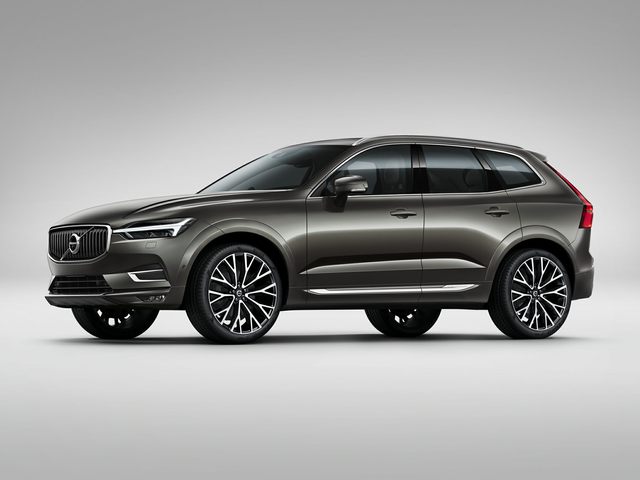 Volvo XC60
Efficiency
The BMW X3 can help you go further between fill-ups at the gas station, too. Both models have an assortment of engine considerations for drivers to consider, including a couple of powerful gas powertrains and a nice hybrid option. But mile for mile, you can count on the BMW X3 to delivery efficiency and range for drives between Hanover, NH and Plattsburgh, NY. Just look at the base, entry-level versions of both SUVs to learn more. While the X3 has a 27-mpg combined rating and gets 25 mpg in the city, the Volvo has a 25-mpg combined and 22 mpg city rating. Additionally, the BMX averages 430 miles in the city per fill up, while the Volvo goes around 414 miles in the city per tank of gas.
Interior Comfort and Space.
Both SUVs seat five people in two rows. But the BMW helps you, and your passengers, sit more comfortably. While both models have similar amounts of legroom and shoulder room, the X3 far surpasses the Volvo in terms of headroom. This is especially true in the front seat, where the BMW has more than three inches of extra headroom over the Volvo XC60.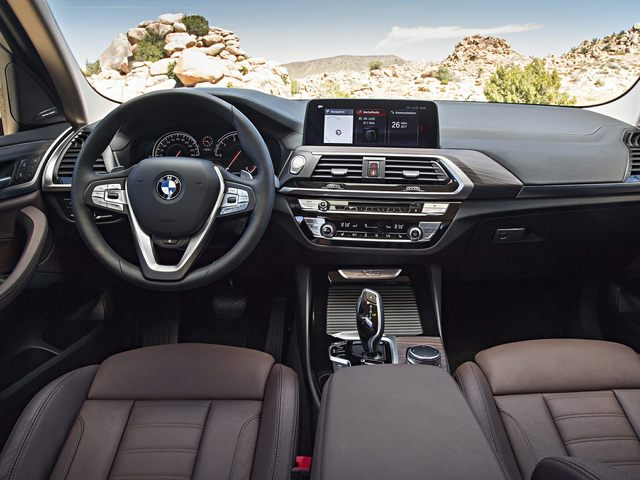 BMW X3
Volvo XC60
Power and Performance
Regardless of whether you're considering the BMW X3 or the Volvo XC60, you get the choice between two gas-powered engines and hybrid power. But when you love luxury style and crave a boost in performance, only the BMW has the M40i model from its iconic, high-performing M-Line. A 3.0-liter six-cylinder gas engine with 382 horsepower and 365 pound-feet of torque, the X3 M40i deliver strength and power where you want it most. There's nothing comparable in the XC60 lineup. While the Volvo has an optional, gas-powered upgrade available, it's a four-cylinder and delivers a maximum of just 316 horsepower and 295 pound-feet of torque.
BMW X3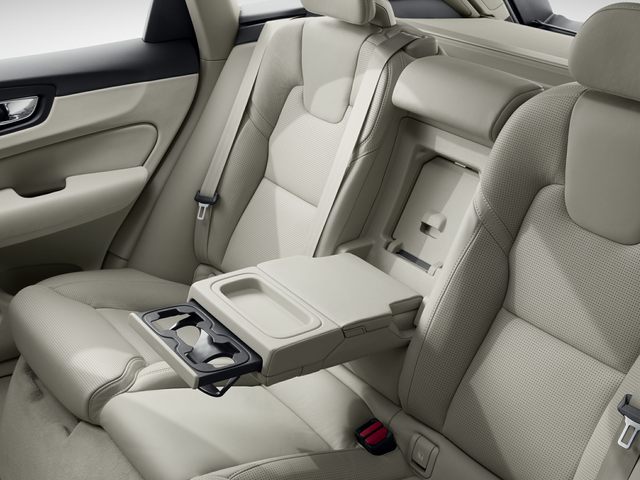 Volvo XC60
---
Explore the New X3 in Person at Greater Burlington's the Automaster BMW
Hours
Monday

8:00AM - 6:00PM

Tuesday

8:00AM - 6:00PM

Wednesday

8:00AM - 6:00PM

Thursday

8:00AM - 6:00PM

Friday

8:00AM - 6:00PM

Saturday

9:00AM - 4:00PM

Sunday

Closed
Meet Your New Luxurious BMW X3 in Shelburne, VT
At The Automaster BMW, we maintain that the best way to truly understand everything that sets any of our vehicles apart from the competition, is a test drive. We invite you to take a closer look at our inventory of currently available X3 SAVs online and reach out for more information and to arrange your test spin. We look forward to showing you firsthand what makes BMW the legendary, luxury brand name for your New England road trips and commutes.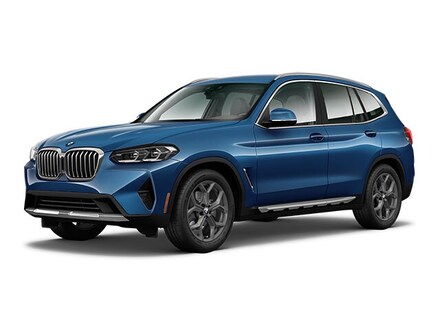 Engine: 2.0L I-4 cyl
,
Transmission: 8 speed automatic
,
Exterior Color: Phytonic Blue
,
Doors: 4 door
,
Model: X3
,
Year: 2023
,
Trim: xDrive30i
,
Bodystyle: SAV
,
Make: BMW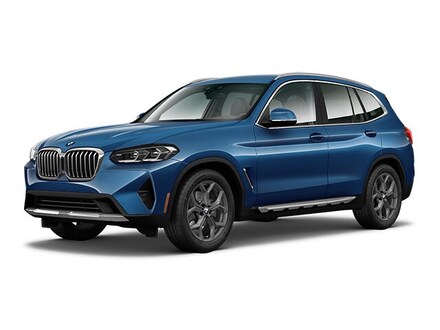 Engine: 2.0L I-4 cyl
,
Transmission: 8 speed automatic
,
Exterior Color: Phytonic Blue
,
Doors: 4 door
,
Model: X3
,
Year: 2023
,
Trim: xDrive30i
,
Bodystyle: SAV
,
Make: BMW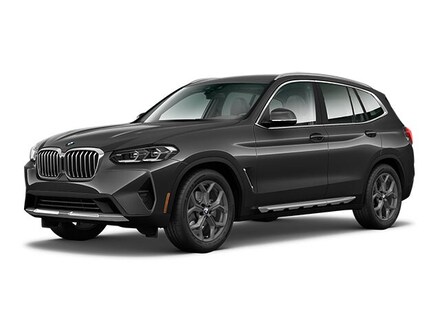 Engine: 2.0L I-4 cyl
,
Transmission: 8 speed automatic
,
Exterior Color: Dark Graphite
,
Doors: 4 door
,
Model: X3
,
Year: 2023
,
Trim: xDrive30i
,
Bodystyle: SAV
,
Make: BMW
Engine: 2.0L I-4 cyl
Transmission: 8 speed automatic
Exterior Color: Phytonic Blue
Doors: 4 door
Model: X3
Year: 2023
Trim: xDrive30i
Bodystyle: SAV
Make: BMW
Engine: 2.0L I-4 cyl
Transmission: 8 speed automatic
Exterior Color: Phytonic Blue
Doors: 4 door
Model: X3
Year: 2023
Trim: xDrive30i
Bodystyle: SAV
Make: BMW
Engine: 2.0L I-4 cyl
Transmission: 8 speed automatic
Exterior Color: Dark Graphite
Doors: 4 door
Model: X3
Year: 2023
Trim: xDrive30i
Bodystyle: SAV
Make: BMW
Make an Inquiry